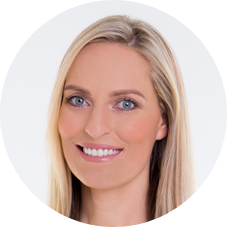 Olivia Symcox
Olivia Symcox (I.M.M. Diploma: Marketing), owner of OJC, has extensive experience on both sides of the media fence. This has allowed for the development of a strong network of national media contacts while also earning her a solid reputation in the marketing arena. Some of her media roles of have included:

Lotus FM event diary presenter // East Coast Radio reporter // Extreme Sports Angling (ESA) TV presenter on SuperSport // Live SuperSport TV presenter for World Surfing Games // Live eNCA TV presenter for Mr Price Pro and Durban Beach Festival
Since establishing OJC in 2002, Olivia has worked on a number of high-profile campaigns, among them Decorex, Volvo Golf Champions, The Ballito Pro presented by Billabong, the 2010 Fifa World Cup and 2008 Beijing Paralympic Games. This expansive portfolio allows Olivia to bring unique insights to every project she oversees, streamlining communication and customising the approach for each client's marketing requirements.
A true philanthropist, Olivia heads up the Shark Angels: South Africa Chapter, sits on the Coastwatch KZN, Clansthal Conservancy, Aliwal Shoal Hope Spot and 4 Paws & a Tale committees. She is also a World Transplant Games Ambassador. This caring spirit reverberates throughout OJC which provides pro bono marketing and communications for a number of charities.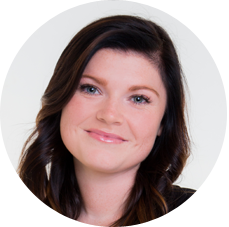 Cara Giraudeau
Cara joined the OJC team in 2011 as a PR intern and immediately knew she had found the perfect fit. Constantly rising to the challenge of a new project or campaign, Cara thrives on mastering the ever-changing media space, finding innovative ways to put this to the client's advantage. Her life's motto 'the only way to do great work is to love what you do' is evidenced by her rapport with clients and hands-on approach to every aspect of job. The subtle impact of a successful marketing campaign is what drives her, pushing her to achieve maximum exposure for each client. When she has a free moment, Cara can be found in the kitchen trying out a new cake recipe while surrounded by her beloved fur-babies, or going on a new adventure with family and friends.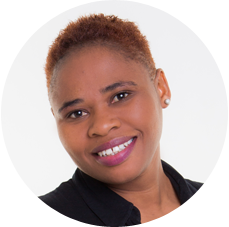 Agnes Puseletso Matladi
Compassion, tolerance and endless patience could have seen Agnes succeed in the nursing field but the South African PR industry was fortunate that her career took another path. A 'too blessed to be stressed' attitude and unwavering character have seen her bring together last-minute requests while pulling off the impossible, all without breaking a stride. Agnes truly believes in living and working according to the words of Nelson Mandela: 'It always seems impossible until it is done'. When not working, Agnes enjoys spending quality time with family.